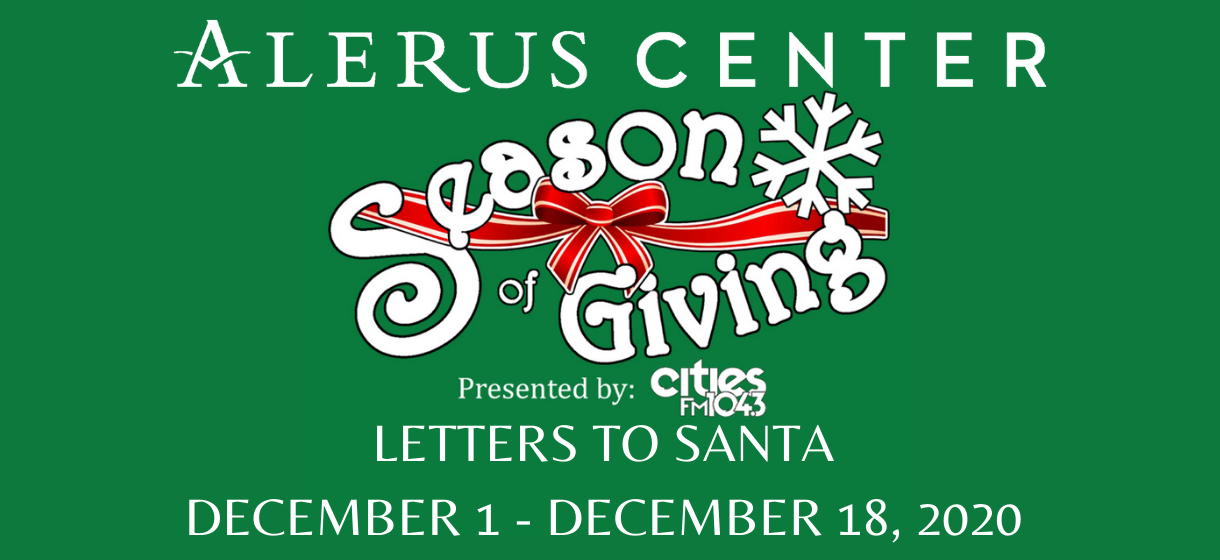 Season of Giving: Letters to Santa
Season of Giving: Letters to Santa
Event Information
Spectra, providers of Venue Management, Food Services & Hospitality, and Partnerships at Alerus Center, is very excited to announce that the Season of Giving presented by Cities 104.3 will return for 2020.
From November 19 - December 18, Spectra's focus will be towards a season of giving, sharing, and promoting social good. Each event will highlight amazing people, charities, and causes with the goal of generating fundraising dollars, raising awareness, and spreading holiday cheer in the Greater Grand Forks Area Community.
Letters to Santa: On Tuesday, December 1st, we will be accepting Letters to Santa at our North Pole mailing location inside of Entrance 1. Below you will find templates of letters your little one(s) can fill out. If you wish to submit them electronically, email letters to [email protected]
Letters will be accepted Monday - Friday during business hours (9 am - 5 pm) until Friday, December 18th.