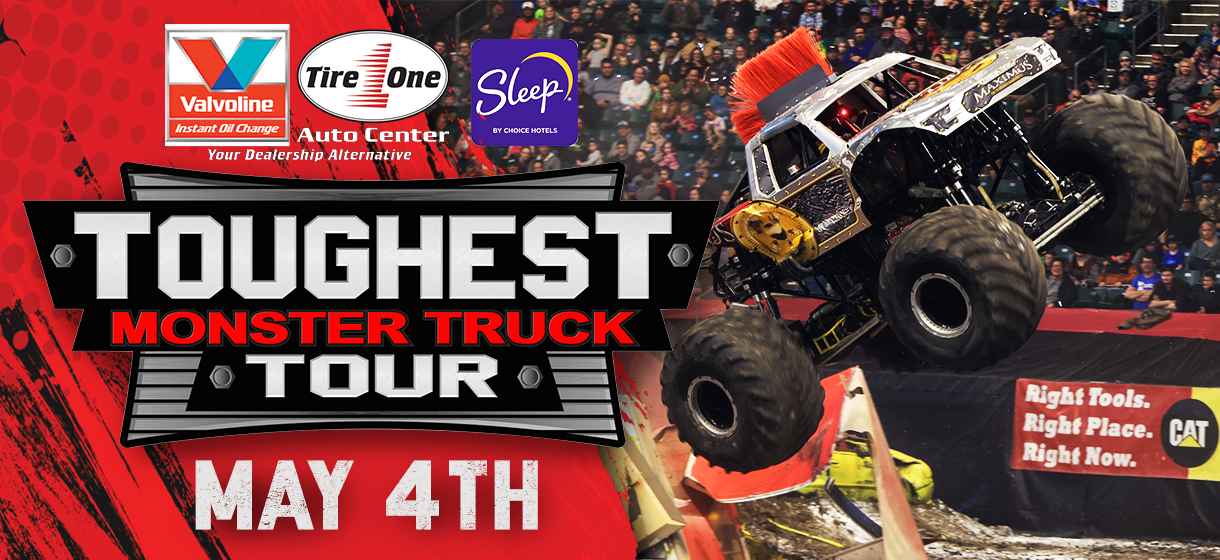 Valvoline | Tire One Toughest Monster Truck Tour Championship Weekend
Presented by Sleep Inn
Valvoline | Tire One Toughest Monster Truck Tour Championship Weekend
Presented by Sleep Inn
Event Information
Saturday, May 4, 2024, The Valvoline | Tire One Toughest Monster Truck Tour Championship Weekend presented by Sleep Inn, will return to Alerus Center. This is the event that will determine who the 2024 Tour Champion will be!
"This year's event will include the return of 2023 Tour Champion Tailgator making the effort to defend his title plus several others, including Dirt Crew, Maximus, Dozer and at least one never seen before at Alerus Center," said Kelly Hess Goldman, the event promoter. "This is the premier monster truck event that always includes lots of big dirt jumps, old-school crush cars and racing that is just as exciting as the monster truck freestyle."
The Pit Pass gets fans early entry to walk on the dirt track, see the trucks up close, get autographs from the drivers and take photos. Pit passes can be purchased for $15.
The Toughest Monster Truck Tour begins at 3pm on Saturday, May 4, 2024