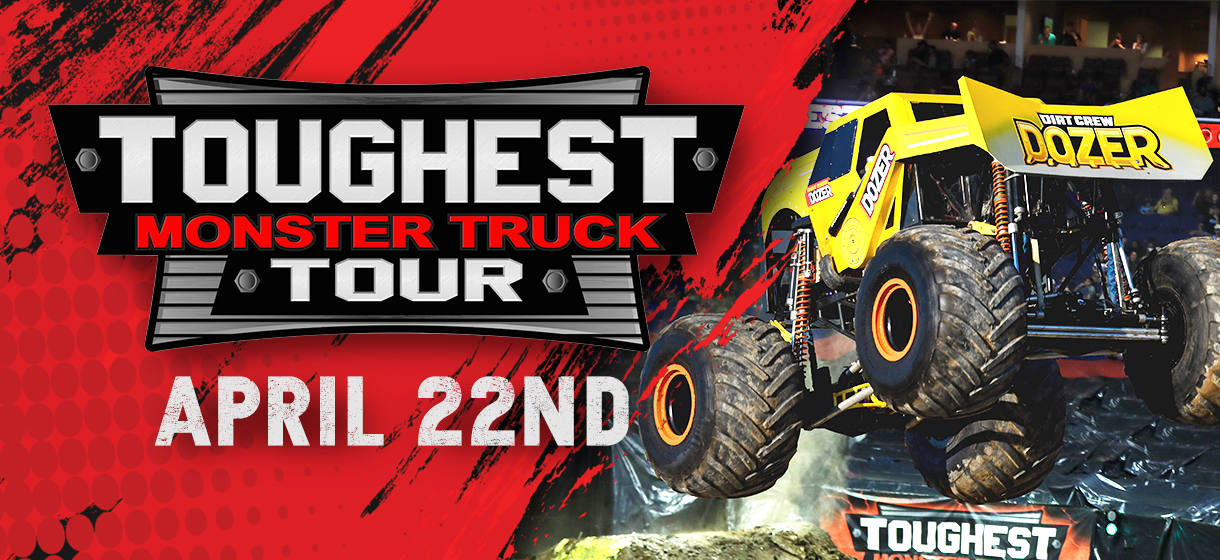 Toughest Monster Truck Tour
Toughest Monster Truck Tour
Event Information
The Toughest Monster Truck Tour is returning to Alerus Center. Tickets go on sale to the public this Friday, November 25 and all adult and child tickets are $5 off, PLUS a Free Pit Pass (a $10 value) will be included with ALL tickets sold through December 9.
The Toughest Monster Truck Tour begins at 3:00pm Saturday, April 22 and the Pit Party will take place from 12:30-2pm.
The line-up will include Dirt Crew, Dozer, Rat Attack, Tailgator, Buckshot, and Holeshot. Plus, the crowd-pleasing, high-flying tricks and stunts of the daredevil Freestyle Motocross team will also be featured.