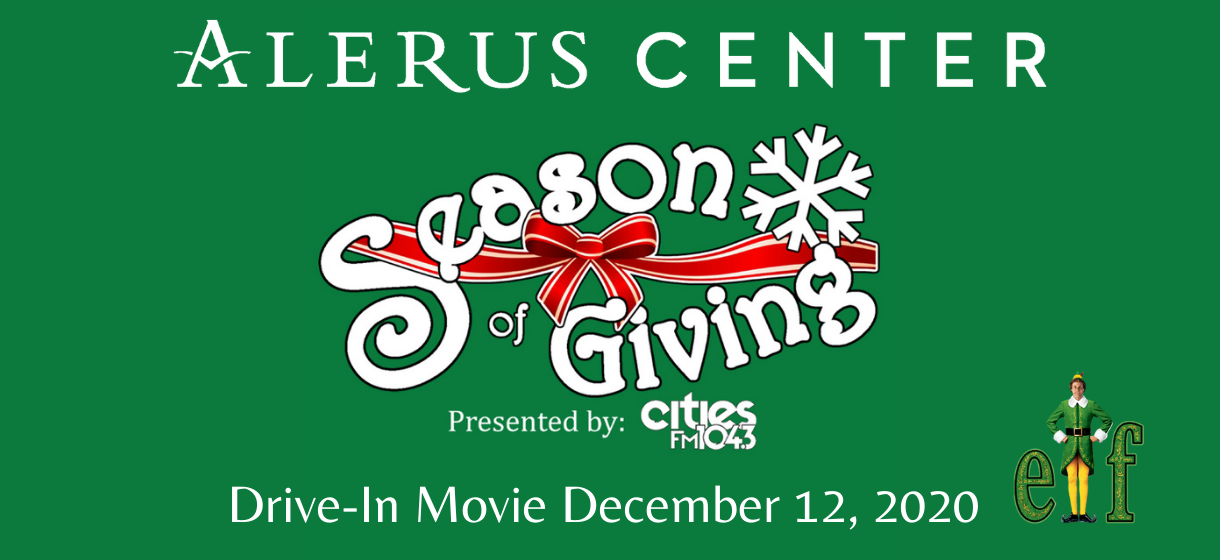 Season of Giving: Drive-In Movie
Season of Giving: Drive-In Movie
Dec

12

/ Saturday

7:00 PM
Event Information
Spectra, providers of Venue Management, Food Services & Hospitality, and Partnerships at Alerus Center, is very excited to announce that the Season of Giving presented by Cities 104.3 will return for 2020.
From November 19 - December 18, Spectra's focus will be towards a season of giving, sharing, and promoting social good. Each event will highlight amazing people, charities, and causes with the goal of generating fundraising dollars, raising awareness, and spreading holiday cheer in the Greater Grand Forks Area Community.
Drive-In Movie: On Saturday, December 12, Alerus Center is hosting a drive-in movie inside our arena, featuring the movie Elf. Alerus Center and Coca Cola will be providing popcorn and beverages for cars.
Spots for this movie are limited.