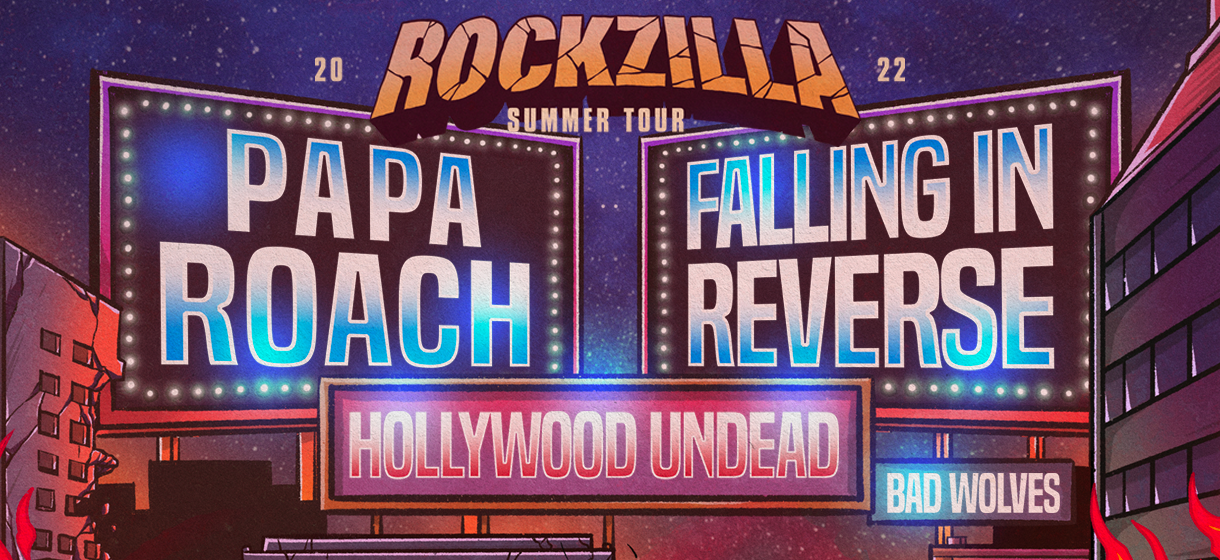 Rockzilla Summer Tour
with Papa Roach, Falling In Reverse, Hollywood Undead, and Bad Wolves
Rockzilla Summer Tour
with Papa Roach, Falling In Reverse, Hollywood Undead, and Bad Wolves
Event Information
Papa Roach and Falling In Reverse are thrilled to announce the co-headline Rockzilla Summer Tour featuring Very Special Guests Hollywood Undead and Bad Wolves.
"We're thrilled to bring an absolutely packed line up - an evening of non-stop rock, to some amazing cities this summer," shares Papa Roach front man Jacoby Shaddix. "We haven't been to some of these cities in a long time…Only right that we celebrate with these amazing bands, who all are bringing heat of their own!"
"We are very glad to bring out such a phenomenal line up," says Falling In Reverse's Ronnie Radke. "Fans have asked for years for a FIR/Papa Roach tour, and now the time has finally come. Not to mention Hollywood Undead and Bad Wolves are also on the bill. This will be a tour to remember."