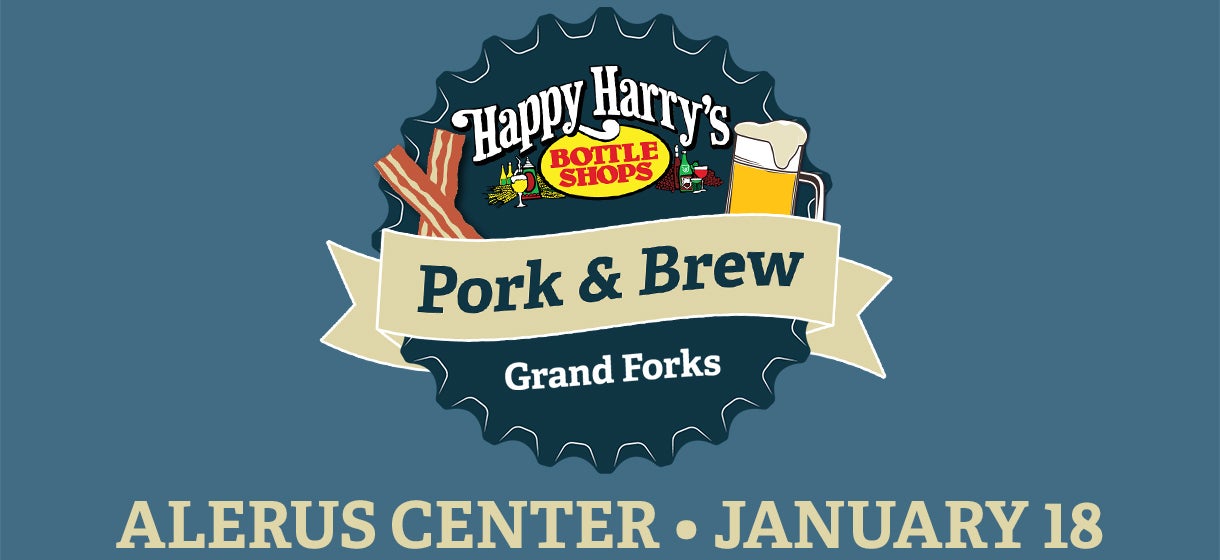 Happy Harry's Pork & Brew
Happy Harry's Pork & Brew
Event Information
New name, same great event. Happy Harry's Pork & Brew returns to Alerus Center this winter for its annual celebration of pork and brew on Saturday, January 18.
VIP – 3:30PM doors - $60 advance, $65 day of event (limited availability).
General admission – 5:00PM doors - $25 advance, $30 day of event.
Additional fees may apply.
Happy Harry's Pork & Brew is the region's top beer and bacon event and will again bring many delicious brews and bacon creations together. This event will feature bacon dishes prepared by local restaurants as well as samples of more than 100 different craft beers from local and regional breweries. All samples are included in the price of admission.
VIP EXPERIENCE
• 90-minute early entry
• BLT bar
• Bloody Mary bar
• Free pint of beer
• Commemorative event gift
• Commemorative pint glass
• Unlimited bacon snacks
• Unlimited beer samples
• Limited availability of VIP tickets
Tickets are available at the Alerus Center Box Office, Grand Forks Happy Harry's locations, and Ticketmaster.com. Ages 21+ welcome.