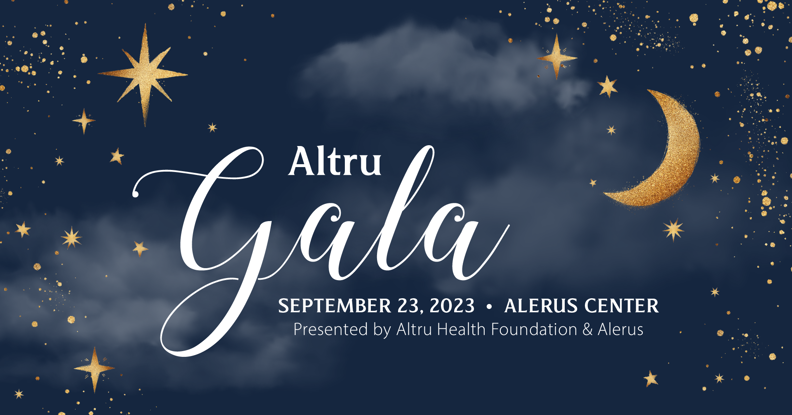 Altru Gala
Presented by Altru Health Foundation & Alerus
Altru Gala
Presented by Altru Health Foundation & Alerus
Event Information
The Altru Gala will be held on Saturday, September 23, 2023, here at Alerus Center and will feature live and silent auctions, raffles and games, dinner, and entertainment. Since its inception, the event has raised approximately $3.6 MM to transform care for Altru patients, programs, and services. This year, all proceeds will benefit the Neonatal Intensive Care Unit.
At Altru Hospital, in the middle of the 4th floor hidden from most, you'll find the Neonatal Intensive Care Unit (NICU). The NICU delivers world-class care to some of Altru's tiniest patients - babies born premature, as early as 24 weeks gestation.
Babies born prematurely face major barriers such as low oxygen levels and breathing challenges, difficulty maintaining body temperature and gaining weight, and even neurological delays. Thankfully, our team of NICU caregivers is extremely talented in supporting the growth, development, and health of our neonates.
The 2023 Altru Gala will inspire generosity from our communities to enhance tools and technology in Altru's NICU, provide comfort for families, and keep babies as close to their homes as possible.