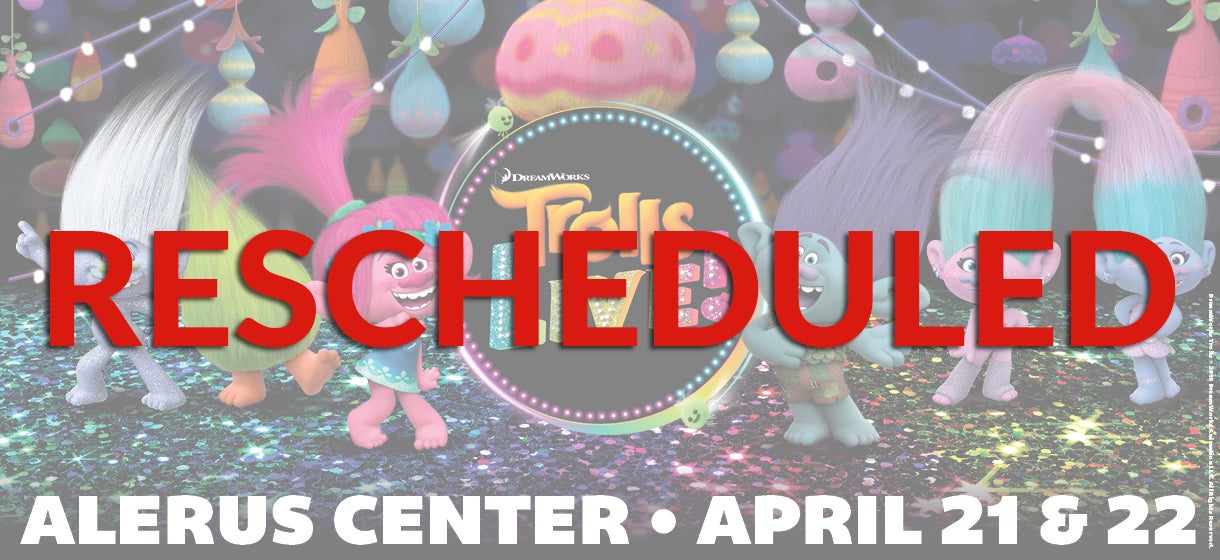 Trolls LIVE! - Rescheduled
Trolls LIVE! - Rescheduled
Event Information
VStar Entertainment Group announces today Trolls LIVE! originally scheduled for April 21 & 22 at Alerus Center in Grand Forks has been rescheduled to December 29 & 30. This announcement comes following cancellations and/or postponement of numerous VStar Entertainment shows across the country due to COVID-19.
Tickets for the performances on April 21 & 22 will be automatically transferred and honored for the respective December dates and times. If fans are unable to attend, they should request their refund at point of purchase. Additional inquires can be directed to Ticketmaster at 1-800-653-8000.
RESCHEDULED TROLLS LIVE! PERFORMANCE SCHEDULE
Tuesday, December 29 @ 6:00pm (originally Tuesday, April 21 @ 6:00pm)
Wednesday, December 30 @ 6:00pm (originally Wednesday, April 22 @ 6:00pm)
For any other questions, please contact Alerus Center via phone at 218.230.6538.