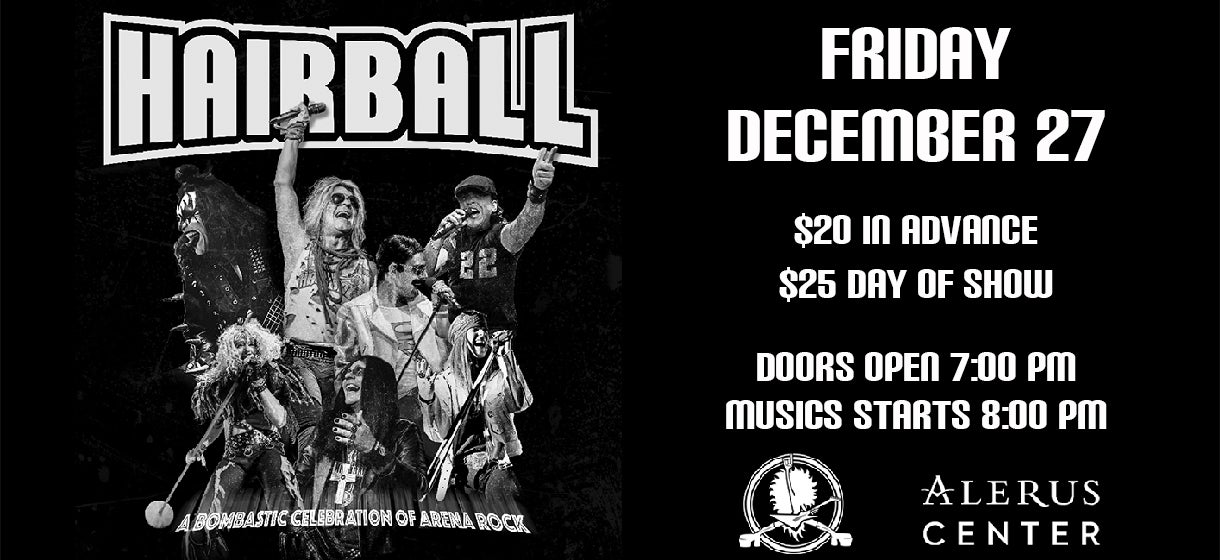 Hairball
Hairball
Event Information
Hairball returns to Alerus Center on Friday, December 27. Hairball is a Rock and Roll experience you won't forget. A band puts on a concert - Hairball puts on an event! The lights, sound, smoke, fire, bombs, and screaming hordes of avid fans...to merely call it a concert would be like calling Mount Rushmore a roadside attraction!
Vocalists Joe, Kris and Bobby lead the band through a 2+ hour, mind-blowing, and dropdead accurate homage to some of the biggest arena acts in the world. Van Halen, KISS, Motley Crue, Queen, Journey, and Aerosmith are but a few of the acts fans will see brought to life. The Hairball stage becomes an entirely new rock concert before your very eyes countless times throughout the night.
Tickets are on sale now. Tickets are general admission and are $20 in advance and $25 day of the show. There will also be an option to upgrade to the Bombastic VIP Experience. This is an additional $25 ticket that includes two (2) free drink tickets, pub snacks, reserved space along the stage, and exclusive access to a VIP bar. There is a limited quantity of Bombastic VIP Experience tickets available, so don't wait - get yours now! You must have a show ticket and VIP ticket to enjoy this experience. Tickets are available at the Alerus Center Box Office or Ticketmaster.com.