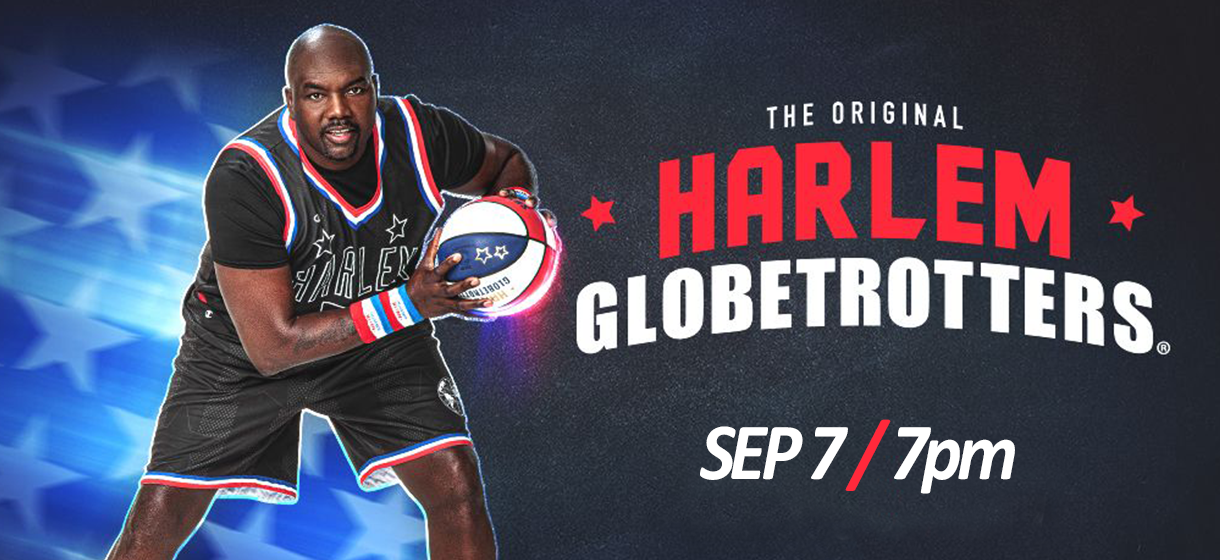 Harlem Globetrotters
Harlem Globetrotters
Event Information
The World-Famous Harlem Globetrotters are bringing their newly reimagined Spread Game tour to Grand Forks. The new tour is a basketball event like no other. Ankle-breaking moves, jaw-dropping swag, and rim-rattling dunks are only some of the thrill you can expect from this fully modernized show. Part streetball from the players who defined it, part interactive family entertainment, the new tour will show off the best of the Globetrotters in a dazzling exhibition of talent and game.
For over 95 years, the Harlem Globetrotters organization has been committed to spreading joy through their artful athleticism and unparalleled basketball skill. The Globetrotters have always been global ambassadors of goodwill. The reimagined team is even more committed to bringing their voice to social justice conversations while inviting communities all over the U.S. to come together and recognize the power of our commonalities and celebrate our differences.
COVID-19

We have taken enhanced health and safety measures to protect our venue guests. However, there is an inherent risk of exposure to COVID-19 in any public place where people are present. COVID-19 is an extremely contagious disease that can lead to severe illness and death. According to the CDC, senior citizens and guests with underlying medical conditions are especially vulnerable. By entering the venue, you voluntarily assume all risks related to exposure to COVID-19, and Venue disclaims any and all liability related thereto.

In accordance with the guidance and recommendations set forth by the CDC and local health officials, we respectfully request that the following guests not attend tonight's event:

Guests who are feeling sick or experiencing cold or flu-like symptoms (including fever, cough and shortness of breath);
Guests who have been diagnosed with, or believe to have contracted, COVID-19, unless you have had no fever for 72 hours (without use of medicine) and 10 days have passed since symptoms first appeared;
Guests who have been in contact with an individual diagnosed with COVID-19 within the past 14 days; and
Guests who have traveled internationally in the past 14 days.

All patrons entering the venue are requested to wear a facial covering or mask and keep it on at all times while in the venue.