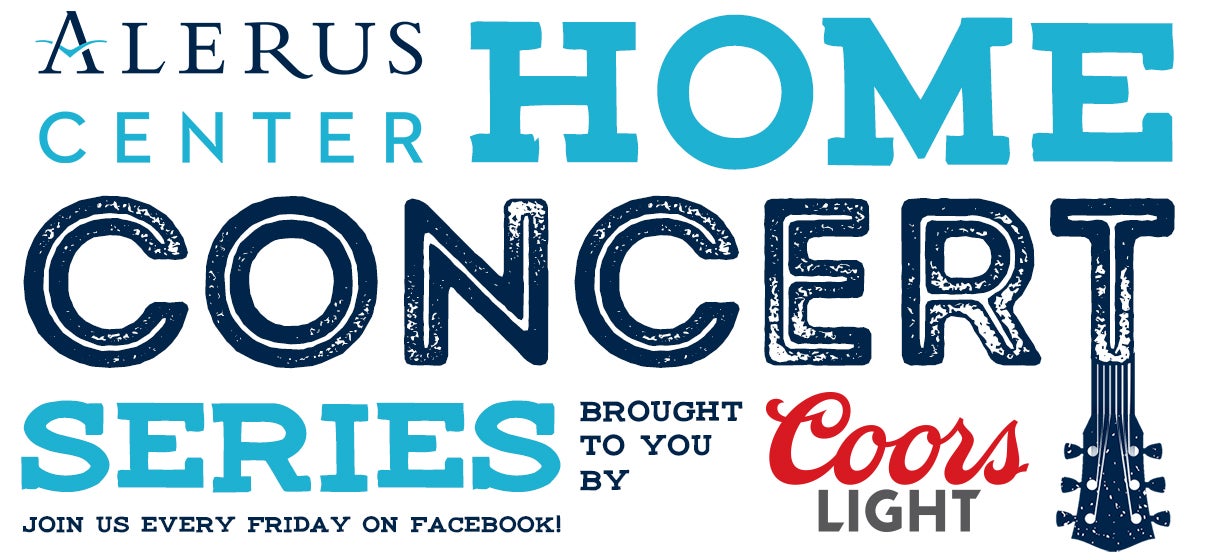 Alerus Center Home Concert Series Brought To You By Coors Light
Alerus Center Home Concert Series Brought To You By Coors Light
Event Information
Alerus Center is very excited to announce the Home Concert Series brought to you by Coors Light. Over the next eight weeks, Alerus Center will highlight a different musician every Friday at 7:00PM on the venue's official Facebook page. The Alerus Center Home Concert Series brought to you by Coors Light will feature local musicians doing a live show from their own space where everyone will be able to enjoy while maintaining responsible social distancing.

The musical lineup will feature the following artists:

4/24: Daniel Knight
5/1: Sean Swenson
5/8: Kelly Oh
5/15: Danny Moffitt
5/22: Leslie Jane
5/29: Patrick Murphy
6/5: David Gorder
6/12: Jozy Bernadette

*All concert times are 7:00PM every Friday (dates are subject to change)

Just as our musicians will change each week, there will also be a featured, recently released adult beverage new to the Grand Forks area. Alerus Center also encourages viewers and listeners to support Greater Grand Forks local businesses by ordering takeout or delivery while they tune in. Follow the Alerus Center's social media pages for highlighted drink and food options each and every week.

During these uncertain times, Alerus Center, Spectra, and Coors Light hope to provide a moment of chill with some fun, live music while we all try to keep social distancing social.