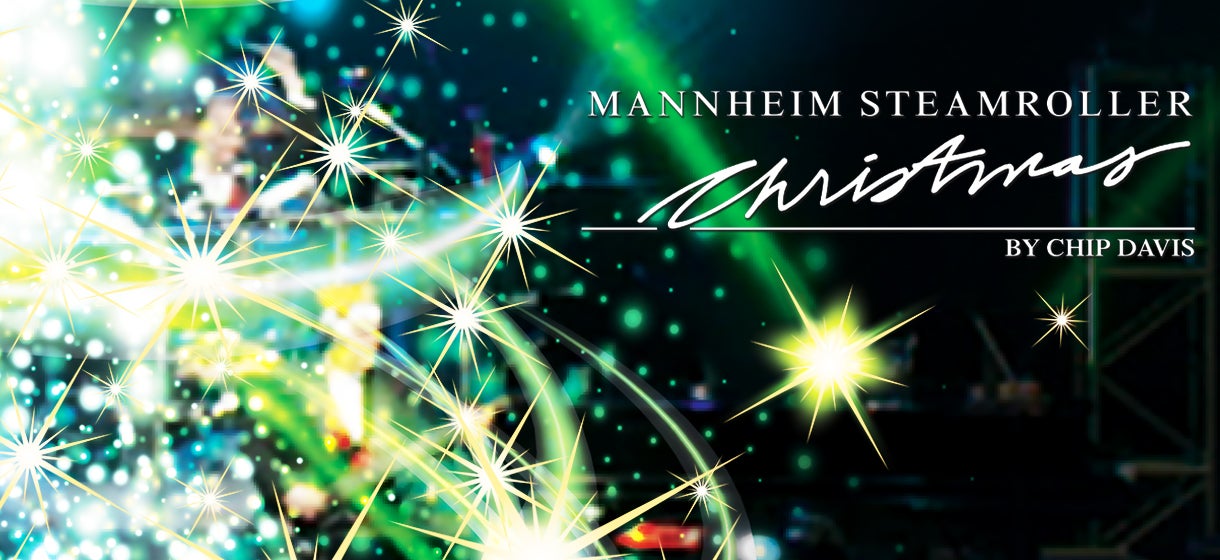 Mannheim Steamroller Christmas by Chip Davis
Mannheim Steamroller Christmas by Chip Davis
Event Information
For the first time in nearly 12 years, Mannheim Steamroller will return to Alerus Center on Tuesday, November 20. Tickets are on sale now and available at the Alerus Center Box Office, Ticketmaster.com, or by calling 800-745-3000.
"We are very excited to bring back Mannheim Steamroller to Alerus Center," says Spectra Venue Management's Anna Rosburg, General Manager of Alerus Center. "This will be a great holiday show for the whole family to enjoy."
This year marks the 34th Anniversary of the Christmas Tour and release of Mannheim Steamroller Christmas, an album that revolutionized the Holiday Season music category.
Grammy Award® winner Chip Davis will direct and co-produce Tour performances with MagicSpace Entertainment. The show features classic Christmas hits as well as a selection of Fresh Aire compositions from Mannheim Steamroller, along with dazzling multimedia effects in an intimate setting. In addition to being a holiday tradition for many families, the Mannheim Steamroller Christmas Tour regularly attracts repeat attendance from multi-generational guests and is one of the longest running tours in the music industry.
PBS stations nationwide will be broadcasting "Mannheim Steamroller 30/40 Live" this year. The milestone special was filmed to mark the group's 30 year anniversary of musical holiday magic and 40 years of groundbreaking Fresh Aire compositions. This year's tour includes many of the songs heard in the PBS special broadcast.
Chip Davis said, "I also want fans to know that last year, we did a special, tour-only prerelease of "Exotic Spaces, my album of brand new compositions that takes listeners to exotic and mystical places around the world. This new CD will be available at all tour sites and will also be available on www.mannheimsteamroller.com, Amazon.com, other select retailers later this year"
Mannheim Steamroller has sold more than 40 million albums, 29 million in the Christmas genre. Their holiday albums have become synonymous with Christmas and consistently occupy top spots on Billboard's Seasonal Charts every year.
With 19 gold, 8 multi-platinum and 4 platinum-certified records, Chip Davis is among an elite group of artists that include U2, Jay-Z, and The Beach Boys with such certifications.
For more information and a complete list of tour dates, visit: http://www.mannheimsteamroller.com/
Click below for photos and more information http://media.magicspace.net/mannheim-steamroller/media
To Connect with Mannheim Steamroller, please follow us on Twitter @MannheimSteam and Like us on Facebook at www.facebook.com/MannheimSteamroller